The New NJ Transit NovaBUS
This is one of the first pages dedicated to the newest member of the NJ Transit Fleet - the 1999 NovaBUS RTS-6. These buses will replace the 1500-, 1600-, and 2000-series Grumman Flxible 870s. These buses were built in the early 1980's, many of the soon-to-be former buses were originally part of the MTA-New York City Transit fleet, however were subsequently purchased and rebuilt by NJ Transit. This is the second batch of RTS buses to be purchased by NJT - the first batch, #2600-2774, were placed in service between 1995 and 1996.

Many of these details are taken from a flyer handed out at the NJT Board Meeting on June 9, 1999, when #1065 was on display.
NJ TRANSIT'S NovaBUS TRANSIT BUS
Model: T8O-206 (40-foot), T6O-206 (30-foot)
Fleet Numbers: 1001-1572 (40-foot), 2501-2578 (30-foot)
Cost: \$268,220 per bus
Length: 40 feet (T8O-206); 30 feet (T6O-206)
Width: 102 inches
Height: 126 inches
GVWR: 39,500 pounds
Capacity: 43 seated/22 standees (T8O-206); 27 seated/16 standees (T6O-206)
Engine: Cummins Electronic ISC280 6 cylinder
Transmission: ZF Electronic 5HP592 five speed automatic with retarder and overdrive
Lift: Lift-U rear door lift
Kneeling: Front door, 3 inch step height reduction
Wheelchair Securements: 2
HVAC: Thermo King
Flooring: Altro transit floor
Seating: American Seating, soft seats, NJ TRANSIT pattern fabric
THE DELIVERY HAS BEEN COMPLETED, WITH ALL BUSES ORDERED AND BUILT PRESENTLY IN SERVICE.
Original Assignments - January 1, 2001 - NJT and Private Carriers
VIN/Serial Numbers
PHOTOS of NJT NovaBUS 1065 [Serial # XR834021]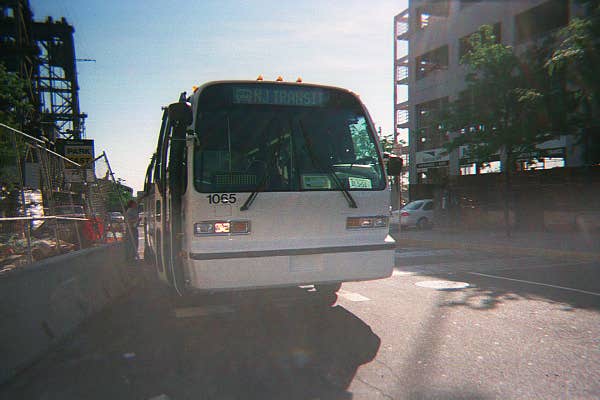 Front Exterior View of #1065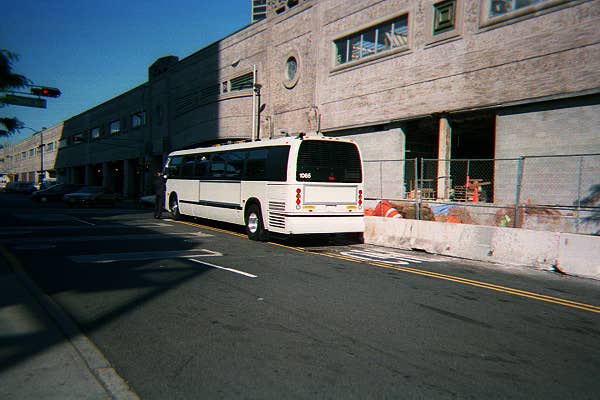 Rear Exterior View of #1065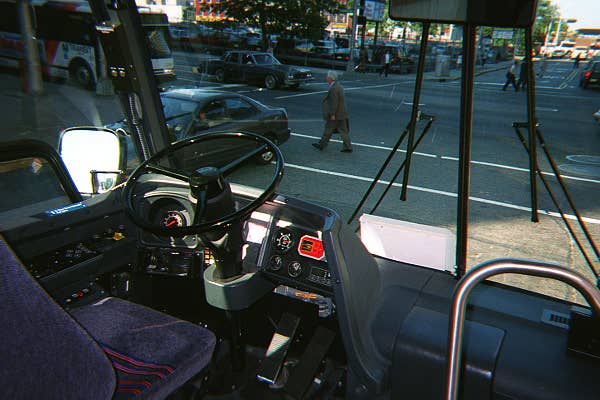 Driver's View of #1065, looking at Raymond Blvd, Newark.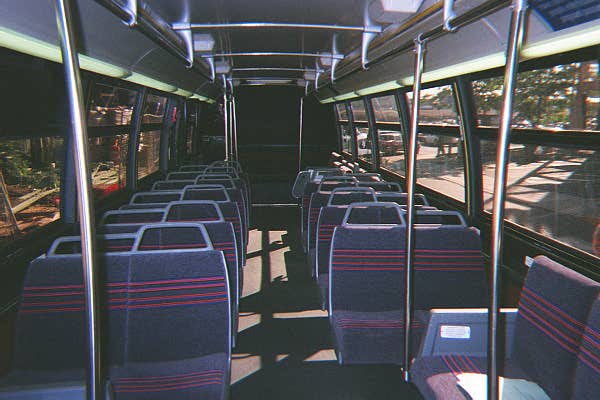 Passenger Seating Area of #1065
Comments on this page can be emailed to ctrabs@hotmail.com.
Page updated Tuesday, 1 May 2001
DISCLAIMER: This page is not an official site of the New Jersey Transit Corporation, the New Jersey Department of Transportation, the State of New Jersey, NovaBUS Inc., or its agents, contractors or affiliates. Appearance of this page does not represent approval, endorsement, or recognition by the aforementioned companies or agencies.